The Sun Today : Updated June 29, 2017
Solar Flare Risk

M-Class: 01%

X-Class: 01%




Active Watches

Geomag. Storm NO

Radiation Storm NO
| | | |
| --- | --- | --- |
| | Solar X-Rays: | Geomagnetic Field: |
3-Day Geomagnetic Forecast [Details]
June 29

June 30

July 1

3 (G0)
Max Kp

3 (G0)
Max Kp

2 (G0)
Max Kp

Prob-M 05%
Prob-H 25%

Prob-M 05%
Prob-H 25%

Prob-M 01%
Prob-H 20%
DSCOVR REAL TIME SOLAR WIND | ACE

24 Hour Geospace (Latest)



GLOBAL D-LAYER ABSORPTION
[Expand]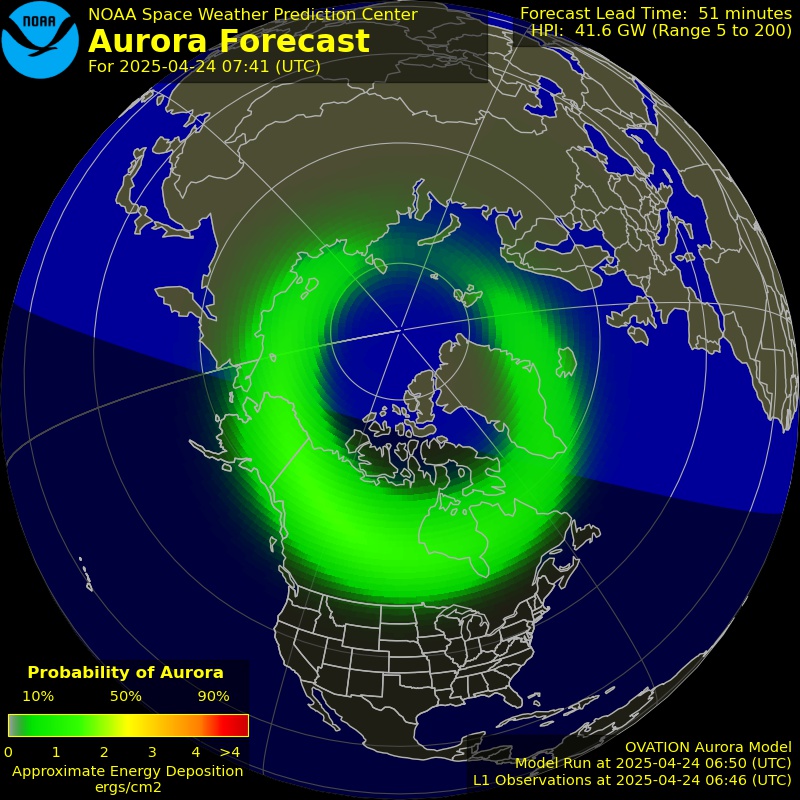 [Expand]
[More Magnetometers]
SolarHam is a website all about the Sun and how it affects Earth. It is also an Amateur (Ham) Radio website.

SolarHam is routinely updated with breaking news, sometimes hours before other Space News websites. You can trust SolarHam.com for the most up to date and accurate solar information on the internet.

SolarHam.com launched on March 15, 2006. The purpose of the website is to provide real time solar news, as well as data from various sources, all located in one spot for easy navigation. Sources include,

NOAA Space Weather Prediction Center (SWPC),
Solar Dynamics Observatory (SDO),
Solar and Heliospheric Observatory (SOHO),
Solar Terrestrial Relations Observatory (STEREO),
Advanced Composition Explorer (ACE),
Large Angle and Spectrometric Coronagraph Experiment (LASCO),
as well as many others.
63,505,000
Unique Visitors
Since April, 2006
Thank You!

AVERAGES | MAY Solar Flux 73.5
| Sunspots 18.1
| Flare Max C-.-
Welcome to SolarHam.com &nbsp All of your solar and aurora needs in one place!
Latest Space Weather News and Updates
June 28, 2017 @ 00:40 UTC
All Quiet
Spaceweather is currently at a standstill. Solar activity is at very low levels with the lone visible sunspot (2664) currently stable. Geomagnetic activity is also at quiet levels and this trend is expected to continue over the next 48 hours. Stay tuned to SolarHam.com for the most up to date information.
---
Older News Archive | Current Month


Prepared jointly by the U.S. Dept. of Commerce, NOAA,
Space Weather Prediction Center.
UPDATED 2017 June 29 0030 UTC

.24 hr Summary...
Solar activity was at very low levels. Region 2664 (N18W33, Cso/beta)
underwent decay and was inactive. No Earth-directed CMEs were evident in
available coronagraph imagery.

.Forecast...
Solar activity is expected to continue at very low levels with a slight
chance for C-class flares all three days (29 Jun-1 Jul) primarily due to
the slight flare potential of Region 2664.

[Report of Solar-Geophysical Activity]


A - Alpha (single polarity spot).
B - Beta (bipolar spot configuration).
G - Gamma (atypical mixture of polarities).
BG - Beta-Gamma (mixture of polarities in a dominantly bipolar configuration).
D - Delta (opposite polarity umbrae within single penumbra).
BD - Beta with a Delta configuration.
BGD - Beta-Gamma with a Delta configuration.
[Latest NOAA Sunspot Summary]
[Latest Solar Region Summary (SRS)]
[SolarHam Sunspot Summary]